Philos60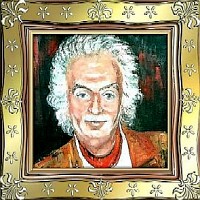 Philos60 (independent Internet musician), was more than 30 years employed as product managers in the computer industry.
However, since his early youth during his free time he already made his own music.
Only in the vocational retirement he dedicated himself fully and completely to his self-willed music direction:
Philos60's music is always totally improvised. Nothing is planned. Singing and background music with an instrument (guitar or keyboard) are spontaneously improvised and live simultaneously recorded.
Philos60 applies a fantasy language while singing, which is invented just as spontaneously live as the respective melody and background music. He calls it TVI Music: "TVI" stands for "Total Vocal and instrumental musical Improvisation".
Ansprechpartner
Dompfaffenweg 1
50126
Deutschland
Telefon
Fax
01805 482004 1884
E-Mail
philos60 [@] gmx.de
Homepage
Hörprobe
Termine / Auftritte
Noch keine Termine eingetragen